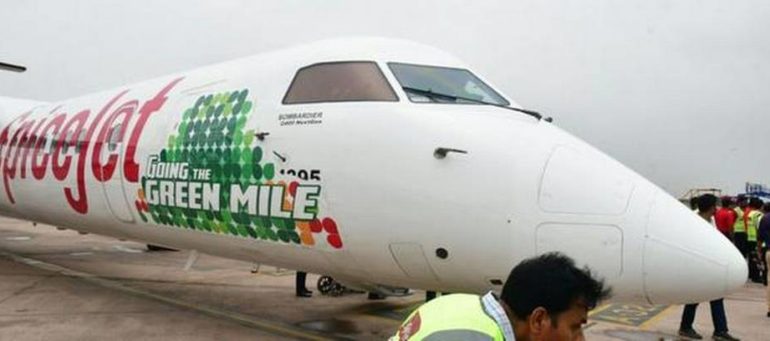 SpiceJet operates India's first biojet fuel flight
The country's first ever biojet-fuel run flight landed in Delhi today. An official statement said the flight was operated by SpiceJet from Dehradun to Delhi with Bombardier Q400 plane. Officials from regulatory agencies, including the Directorate General of Civil Aviation (DGCA), were on board this flight.
A SpiceJet statement said the company intends to undertake operations using a blend of 75 per cent aviation turbine fuel and 25 per cent of biojet fuel.
The biojet fuel was made of jatropha crop and developed by the CSIR-Indian Institute of Petroleum. This has the potential to reduce carbon footprint by 15 per cent, the statement added.