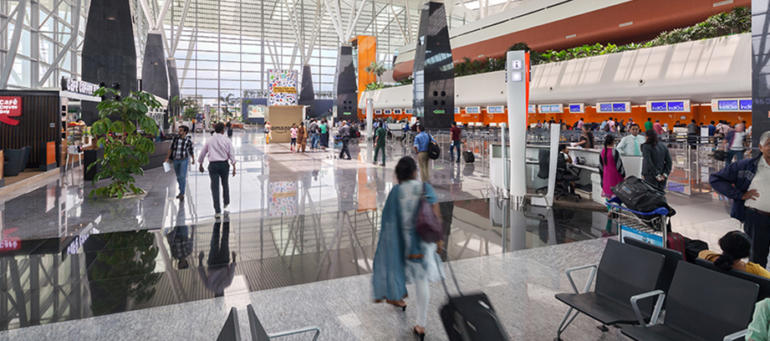 BIAL plans to reduce waiting time at security check point
Bangalore International Airport Limited (BIAL) – operator of the Kempegowda International Airport, Bengaluru (BLR Airport) – has signed an agreement with L3 Macdonald Humfrey (Automation) India, a UK-headquartered tech developer with global presence in the field of Airport Security and Automation, to introduce a Smart Security Lane with Automated Tray Retrieval System (ATRS).
The adoption of this technology is expected to dramatically bring down wait time for passengers at the security check point and significantly improve passenger experience and efficiency at the BLR Airport. This agreement comes on the back of a successful trial run in early 2017.
For the first time in India, men and women will no longer need to be security screened in different locations. Families can stay together and will be screened together.
This new system will accelerate the process of human and carry-on luggage screening faster than the regular methods, thereby reducing waiting time and congestion, offering an easy and efficient travel experience for passengers. It also brings valuable benefits at airport security checkpoints, including reducing queuing and stress, speeding passenger throughput, significantly reduces manual intervention and cuts out major capital and operational costs.