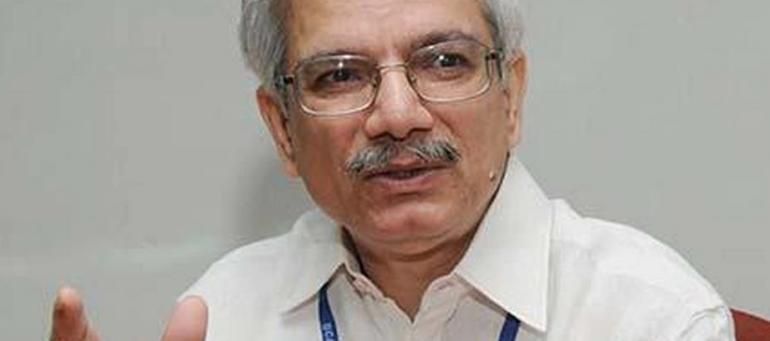 Financial package for Air India likely by this month: Choubey
Union Civil Aviation Secretary Rajiv Nayan Choubey said the Government is considering various measures to help airlines bring down their cost of operations while also finalising plans for a package for ailing national carrier Air India.
"We have been watching the developments closely. The last two quarters have been tough for them and they have taken a hit in the recent times," he said without going into details as to what could be offered.
Responding to queries on the sector after inaugurating the Interim International Departure Terminal at the GMR Rajiv Gandhi International Airport at Shamshabad, the Secretary said: "Financial health of airlines in general has not been good in the last two quarters because of the oil price rise and increased lease rentals due to rupee-dollar exchange rate fluctuations. We are looking at ways to support the airlines and our intention is to bring down the costs and provide relief."
While affirming the Centre's support to Air India and commitment to its disinvestment, he said the latter has been kept on the backburner till the macroeconomic conditions improve.
Choubey said, "all necessary steps will be taken to ensure Air India remains a viable entity, be competitive and efficient in its operations on its own. A financial package for the airline has been finalised and an announcement could be expected this month."
Earlier, Choubey said the country's aviation sector is on strong double-digit growth at about 20 per cent per annum over the past four years and passenger traffic has doubled. This is 40 per cent higher than the growth in China at 12 per cent.
After the Government announced its new Civil Aviation Policy in 2016 and later came up with the UDAN scheme to boost the regional connectivity, the sector has witnessed rapid growth. "If this momentum continues, we would have to significantly strengthen the infrastructure, particularly of the airports. Since land is hard to get, the focus is on expansion and consolidation of existing ones."
He said the Ministry is taking efforts to see that airport capacity is expanded to meet the growing demand.
Delhi airport
On the Delhi airport, which faces congestion, he said the Indian Air Force station has been requested to facilitate additional flights. However, given the potential to develop a terminal like the one in Hyderabad within 6-7 months, GMR would be requested to set up one at Delhi to support UDAN scheme.
Referring to efforts made to streamline the check-in process through mobile phone and facial recognition, Choubey said very soon one would be able to have smooth and faster check-in with mobile phones and facial recognition through Digi Yatra and Aadhaar-like platform.