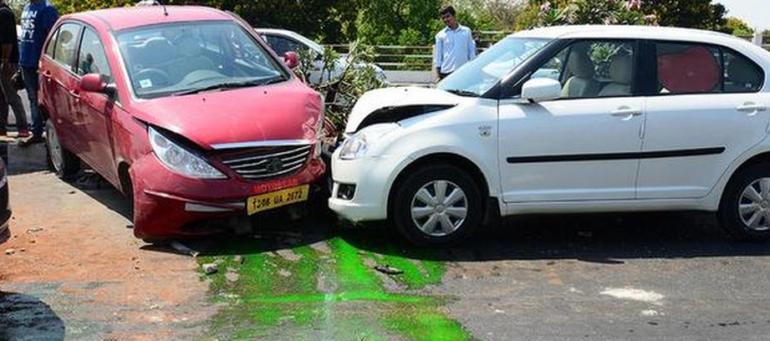 New data recording system to better analyse road accidents
The Road Ministry's attempt to record road accident data in a particular format — comprising 55 fields — has been accepted by the Home Ministry's Interoperable Criminal Justice System (ICJS).
Also, the Home Ministry's software for recording accident data in such a format is available to police stations and public from April, according to the Road Accidents in India Report for 2017.
The move will help in scientifically analysing the reasons for accidents. The data for the report are submitted by the police departments and State crime research bureaus.
Recorded comparison
The year 2017 saw 4.65 lakh road accidents that killed 1.48 lakh and injured 4.71 lakh people. However, against the previous year, this was a 3.3 per ent drop in road accidents, drop in injuries by 4.8 per cent, and drop in deaths by 1.9 per cent, according to the report.
In terms of types of accidents, there was a drop in head-on collisions, side-hits, and overturning of vehicles. However, in contrast with the previous fiscal, there was an increase in hits from the rear, pedestrians getting hit, and hit-and-run cases, according to the report.
According to an official release, the ICJS dashboard has been implemented by integrating Crime and Criminals Tracking Network and Systems with e-courts and e-prisons and has been launched on a trial basis with select central investigation agencies. The integration will be achieved by providing access to the Judiciary, the police and prisons departments through a desktop dashboard to facilitate quick, informed decisions.