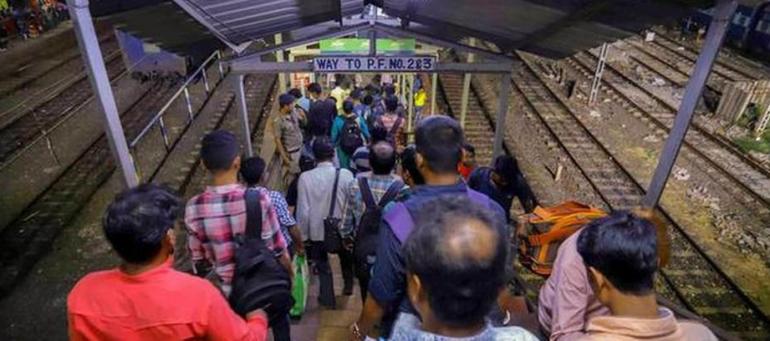 Stampede at Santragachi station kills two; several hurt
Two people were killed and several injured in a stampede on a foot over-bridge at the Santragachi railway station late this evening. Senior Railways official saidthree trains – two long distance trains and a local passenger – came in at the same time leading to a rush and stampede.
Santragachi is the third most important rail station in the city and has six tracks.West Bengal Chief Minister, Mamata Banerjee, who rushed to the spot blamed the Railways for lack of coordination.
In a tweet, Banerjee said, "Another unfortunate incident on railways today. Sadly, too many such tragedies are happening like this even during festive season, including Amritsar. Railways are the lifeline of our nation. Safety of rail passengers must be taken care of at all times."
The state government has announced a probe into the accident. A compensation of ₹500,000 has been announced for family of the deceased and an ex-gratia amount of ₹100000 for the injured. "Let the Railways investigate into the matter too," Banerjee added.