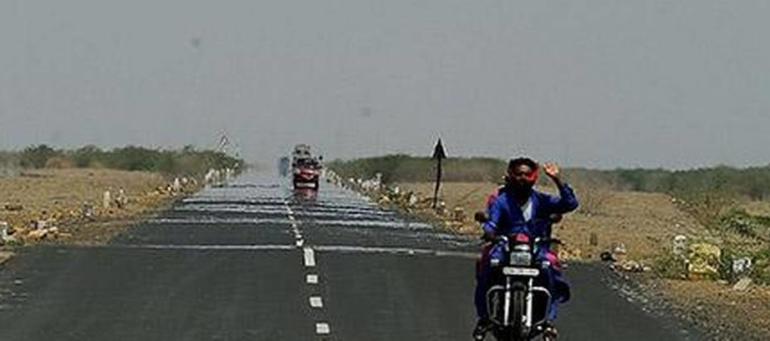 RBL Bank plans to adopt a 'selective' approach to finance highway projects
At a time when large banks are shying away from the infrastructure sector, private-sector lender RBL Bank is eyeing highway projects with plans to make selective financing.
"We are just about beginning to take baby steps into some selective project financing. So, we are looking at roads where there is guarantee by the National Highways Authority of India," said Jaideep Iyer, Head of Strategy, RBL Bank, adding that the bank is not looking at toll projects, given the risks and troubled past.
Apart from highway projects guaranteed by the NHAI, the small- to mid-sized bank is cautious on other sectors such as power.
"We have not done project finance in the power sector, though we have exposure to the sector; but that's to large companies on a short-term basis," he said.
Product portfolio
He attributed the move to the bank's decision to expand its product portfolio. "We are good at corporate banking from a working capital standpoint; we do have relationships with large corporate groups and some of them are in the infra space, and to leverage that relationship, we are happy to take very selective bets," he told BusinessLine.
Further, the recent turmoil in the banking sector, which has made most banks rethink their corporate lending strategy, presented an opportunity to RBL Bank.
"Even in the NCLT cases, for example, depending on the quality of the buyer, we are happy to back the buyer for distressed asset purchase. If large corporate groups that are very comfortable on the liquidity side and have significantly good reputation and are able to navigate their cycle well, we are very happy to work with them," he said. RBL Bank posted a 35.8 per cent increase in its net profit to ₹204.54 crore in the second quarter of the fiscal, led by stable asset quality and robust net interest income.
Iyer stressed that the bank is on track to meet its Vision 2020 targets, and is likely to set out its business strategy and vision over the next 12 months.
"We expect our retail business to grow post 2020, and add more branches. The digital part we are piloting through self, and partnerships will probably become a little more fleshed out," he said, adding that while the bank will continue to grow, given its increasing size, there could be a moderation in growth from mid-30s to early 30s.
"This will also depend on macro and credit growth, but we should be still growing 1.5 to 2 times the industry growth," he said.
The bank's Vision 2020 includes a 30-35 per cent growth in advances on a compounded annual basis.