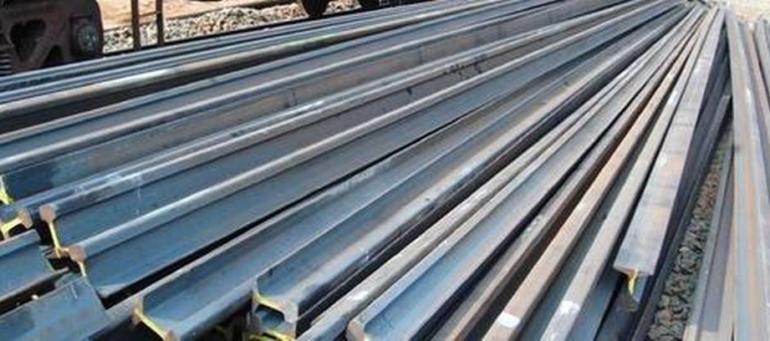 Railways allowed to float global tender for steel rails
The Rail Vikas Nigam Ltd (RVNL) has been granted an exemption from the mandatory local sourcing clause while procuring steel rails. The exemption was given after it was found that Steel Authority of India Ltd (SAIL) cannot meet the full requirements of the company.
The decision was taken at the eighth meeting of the Grievance Committee on Domestically Manufactured Iron and Steel Products (DMI&SP) Policy. With this the Railways can now float a 100 per cent global tender as Indian steel players have failed to meet quantity requirements of steel rails.
According to the minutes of the meeting, Jindal Steel and Power Ltd (JSPL), the only other local steel manufacturer that may fulfil the requirement, does not qualify either since it does not have a 'passenger carrying certification' from the Centre.
RVNL said the estimated requirement of rails for projects to be commissioned in the next two years, including the short fall in the supply during the current financial year, is 5,00,000 tonne for the heavier section (60 kg) and high tensile strength (90 Ultimate Tensile Strength or wear resistant grade) rails.
"RVNL is proceeding with invitation of global bidding for 5,00,000 tonne of 60 kg 90 UTS rails. Bids will be finalised after approval from the Ministry of Steel," the rail PSU said in its submissions before the Committee.
This is being done after a year has passed since the initial invitation of tender with the local sourcing clause.
Local manufacture
According to the DMI&SP Policy, all government agencies are required to meet their requirements of steel products worth above ₹50 crore through locally manufactured steel. The policy covers Government PSUs, Societies, Trusts and statutory bodies set up by the Government
To be categorised as domestically manufactured, a steel product needs to have a minimum value addition of 15 per cent that has taken place within the country.
In its representation, RVNL said, "Considering the domestic production constraint of rails, which is very critical for passenger safety and non-availability of any other approved domestic manufacturer of rails other than SAIL, the Ministry of Railways has permitted RVNL to procure/ import rails from sources other than SAIL for rail requirement for projects to be commissioned in 2019-20 and 2020-21."