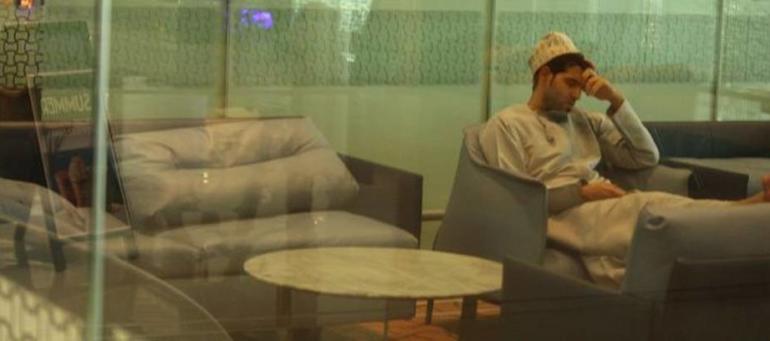 Operations commence at Muscat airport's new terminal
Indian economy class and other air travellers can look forward to spending some time in what is being called the world's first economy class lounge when they travel through the newly inaugurated Muscat International Airport.
The airport has ten economy class lounges spread over the airport. These carpeted lounges also have large lounging sofas and chairs with fully cushioned headrests on which passengers can rest or sleep in between flights. The economy class lounges also have small doors which one can shut thereby muffling the airport's noise.
"The economy lounges are close to various piers and are there to encourage passengers to rest or sleep there instead of in the passageway which disturbs the movement of other passengers," explained an airport employee.
Passengers can also use one of the two robots roaming around the duty free area not only to get information about the airport but also for getting a selfie clicked which the robot will mail to your email ID. The robots speak Arabic and English. The male robot is called Muriah and can be identified by a white painted head dress like the white head dress that men in Oman wear. Saif is the female robot who as with women in Oman wears a black veil.
The new Muscat International Airport terminal started commercial operations on Sunday while the airport's new terminal has been in operation since March this year. The airport has been built at a cost of $ 5 billion. At the moment Muscat International Airport handles 16.7 million people annually. The airport has an expansion plan which will see it handle 56 million passengers annually.
Muscat International Airport and Oman Air are a part of the Oman Aviation Group. Countries of the Gulf Cooperation Council followed by India are the top five markets which have the maximum number of flights to this airport. Airlines from India operating to Oman also land at this terminal which means that Indian passengers and those travelling by business and first class not only have an opportunity to use the economy class lounge but seek help from the robot to navigate through the airport.