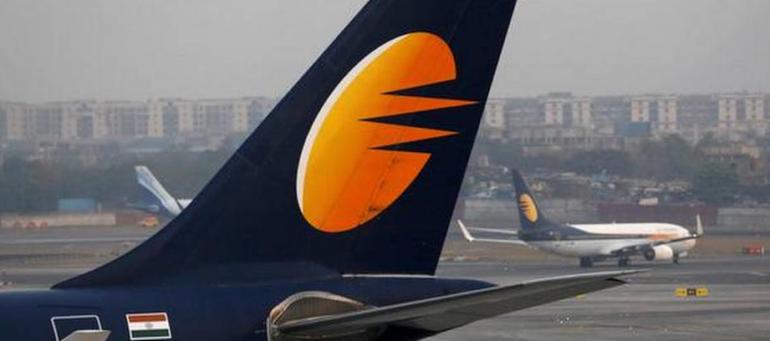 Jet Airways flies into ₹1,261-cr loss on surging fuel costs, falling rupee
Hit by higher fuel costs and a plunging rupee, Jet Airways posted a net loss of ₹1,261 crore on a consolidated basis for the quarter ended September 30, against a net profit of ₹71 crore recorded in the same period of the previous financial year.
The airline posted a 6.9 per cent rise in total revenue at ₹6,363 crore for the reporting quarter, the company said in a statement. This is the second consecutive quarter of losses for the Naresh Goyal-led firm; the airline posted a loss of ₹1,319.13 crore for the quarter ended June 30.
During the quarter under review, the Mumbai-based carrier posted a net loss of ₹1,297.46 crore on a standalone basis, compared with a net profit of ₹49.63 crore recorded a year ago. Total income rose to ₹6,236.69 crore from ₹5,758.18 crore over the same quarter of the previous fiscal, the company said in a statement.
"With our clearly defined focus on profitability, we are in the midst of turning the ship around. We remain closely engaged with all our partners, who acknowledge the challenges faced by the Indian aviation industry and have been very supportive," said Vinay Dube, Chief Executive Officer, Jet Airways.
"While we navigate the challenges posed by the current industry environment, our focus and attention remains on safety and operational reliability. We are confident that we will overcome our current challenges, honour our commitments to our stakeholders, and deliver a more strategic, efficient and financially viable airline," he added.
The tough industry environment in the backdrop of a rise in Brent fuel price by more than 50 per cent over the previous fiscal quarter, a depreciating rupee, and a challenging pricing situation in an over-capacitated domestic market continued to undermine Jet Airways' performance for the quarter, it said.
The carrier's loss on account of foreign currency fluctuation for the quarter stood at ₹416.69 crore, compared to ₹364.62 crore recorded in the sequential first quarter.
For the reporting quarter, the airline posted an EBITDAR of ₹239 crore (against ₹1,084 crore in Q2 FY18).
Simultaneously, the carrier said it is also exploring "further opportunities" to enhance revenues. These include several calibrated steps to improve yields in the domestic market, fine-tune revenue management practices, and use the advantages of connectivity over its hubs to improve volumes.
Jet Lite (India), a wholly-owned subsidiary, to which the company has advanced loans, has a negative net worth as of September 30, it added.
Jet Airways share prices ended down 5.96 per cent to ₹242.05 on the BSE, which closed down 0.98 per cent on Monday.