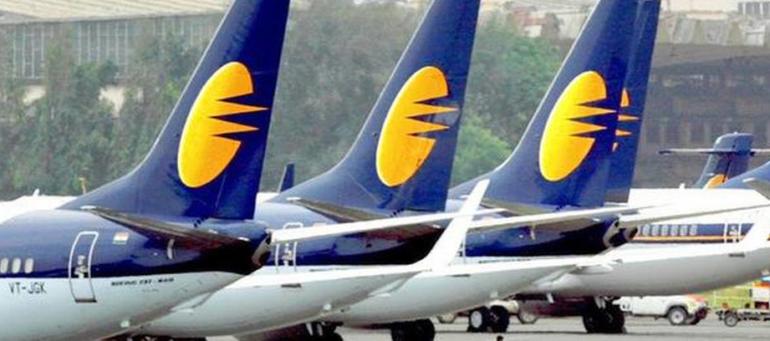 On paper, Tata-Jet deal makes sense
Late on Friday Tata Sons partly confirmed that discussions with Jet Airways have been preliminary and no proposal has been made. This broke weeks of silence which both parties have maintained since the story on Tata Sons looking to take a stake in Jet Airways first became public.
Speculation about Tata Sons's proposed buyout of Jet Airways has been doing the rounds for a couple of weeks. However, on November 13, senior Jet Airways' officials said, in an analysts call, that they were in talks with multiple parties for a stake sale in JetPrivilege Private Limited (JPPL) and fresh equity infusion into the company. However, they gave no specifics.
Jet Airways is looking for a cash infusion to keep its operations going. Sources have also confirmed to BusinessLine that the issue of whether the Tatas or someone else will provide funding to the loss-making airline was not discussed either officially or unofficially at the airline's recently'-concluded board meeting in Mumbai.
No dues
Sources also confirm that Jet Airways' management's current mandate is keeping the airline running till it finds a new investor. In this context, sources point out that the airline pays its statutory dues and has nothing outsranding to banks, airports or fuel companies. The airline has also put in place cost-cutting initiatives.
.Sources maintain that several seniors in the company are not too keen to invest in another airline, which will require immediate induction of funds. Jet Airways posted a loss of over ₹1,200 crore for the quarter ended September 30.
Tata Sons has is already invested in Vistara — a joint venture with Singapore Airlines and AirAsia India — as well as a joint venture with the Malaysia-based AirAsia . Neither is listed but are said to be in need of more funds as they are supposed to be running in the red.
There have also been reports that though the Tatas are not keen on the buyout, they are being pressurised into it by sections of the government so as to avoid a big airline going down in an election year.
On paper, the Tata Sons-Jet buyout makes sense. Jet Airways is the oldest private full service carrier in India which has been facing financial troubles for a while now and could do with some fresh fund infusion. Tata is a respected name and has a presence in the aviation sector, so it seems like a good fit.
For Tata Sons', such a buyout will give the group a larger share of the domestic aviation market and a chance to take Vistara and AirAsia India international. Vistara is eligible to fly abroad but has not commenced international operations because of various hurdles.
However, what looks good on paper does come with many pitfalls. For example, if Tata Sons is looking at this buyout to take Vistara and AirAsia India international, it would be prudent to see what happened during the Manmohan Singh government's time. Kingfisher Airlines, which had ordered a large number of aircraft to fly abroad, including the world's largest commercial aircraft, the Airbus A-380, decided to buy the cash-strapped Air Deccan, which had permission to fly international. However, the move didn't work for Kingfisher and it was only a matter of time before both the airlines vanished under a pile of debt.
Clash in airlines
Then there is also the crucial issue of the fleet compositions of Jet Airways, Vistara and AirAsia India. Vistara and AirAsia India have an all-Airbus fleet while Jet currently has a Boeing fleet. The coming together of these companies will mean maintaining different types of spares for the various aircraft.
Merging the three airlines under one brand will be another issue. Even after Jet bought out Air Sahara, the two are separate entities and report their monthly passenger numbers separately to the DGCA.