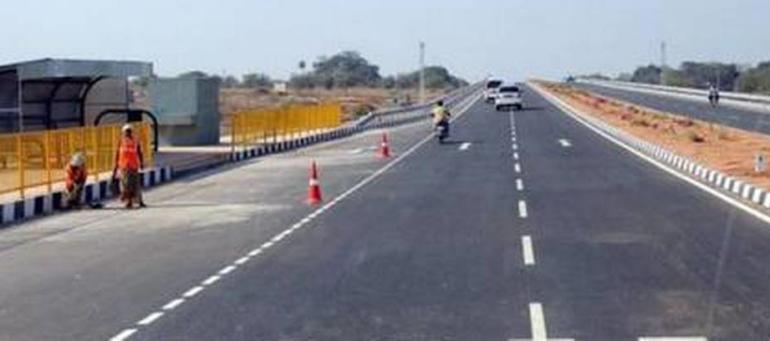 Country to have 11 emergency landing air strips on national highways: Mandaviya
In order to ensure timely relief work in the event of natural disasters and in emergency situations, the Ministry of Road Transport and Highways is planning to set up 11 emergency landing air strips on National Highways across seven states.
The first such air strip in Gujarat would be on National Highway no. 151 near Khambhaliya of Devbhumi Dwarka district, Minister of State for Road Transport and Highways, Mansukh Mandaviya, said here on Monday. The emergency landing strip is being set up at a cost of Rs 83.66 crore.
Addressing a press conference, Mandaviya said in the event of natural calamities such as floods or earthquakes, when road or rail connectivity are affected, air connectivity was the only option to transport relief to the affected areas in the fastest possible time.
"The Centre has identified 13 such roads across states where emergency landing can take place. Two of these roads are under state control, while the other 11 roads fall under the National Highways Authority of India (NHAI)," said Mandaviya.
The other states that will have similar emergency landing air strips include Rajasthan (2), West Bengal (1), Andhra Pradesh (2), Tamil Nadu (2), Jammu & Kashmir (2) and Odisha (1).
An inter-ministerial coordination group was formed by the Union Road Transport Ministry, the Defence Ministry and the Indian Air Force (IAF) for this. The IAF and NHAI will undertake site survey and inspection .
"A standard design has been prepared for the Emergency Landing Strip, which will include parking slots for four aircrafts, an air traffic control (ATC) tower and two gates at both ends of the strip. The strip will have a length of 5-6 km with a 60-metre wide concrete road," he added. All obstacles such as electricity/ telecom poles, trees and dividers would be removed from the road.