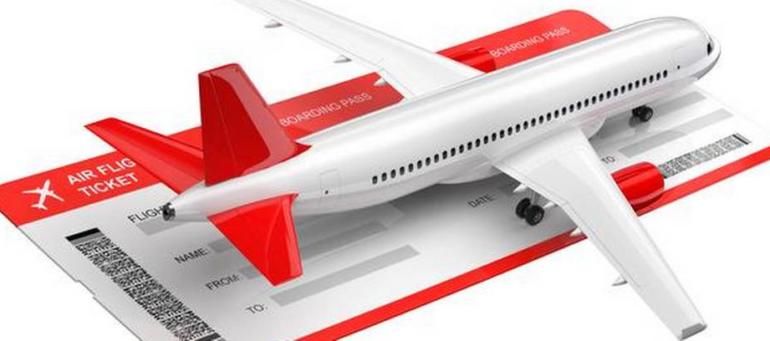 ATF price drop: Will airlines offer cheaper air tickets?
State-owned oil marketing companies (OMCs) reducing the price of aviation turbine fuel (ATF) by 10.90 per cent in New Delhi could come as a breather to the stressed airlines industry but may not lead to any significant tariff reduction for travellers.
According to Santosh Hiredesai, Research Analyst, SBI CAPSec, the reduction in ATF prices will be a relief for the Indian aviation industry which is reeling under rising cost pressures. However, fares may continue to remain under pressure and the industry could be sometime away before getting back to normal profitability.
Kinjal Kirit Shah, Vice President, Corporate Sector Ratings, ICRA Ltd said, "While the ATF prices in the past few months had been rising, the fare prices had not seen an increase due to competition which led to the airlines bleeding. Thus, the airlines are likely to compensate the losses of the past few quarters."
Travel agencies differ
However, travel agencies believe that the drop in ATF prices might be beneficial for the domestic passengers.
According to John Nair, Head of Business Travel, Cox and Kings, "The airlines are likely to pass on the reduction of ATF prices to its passengers. The pre-booking for December and January could soon rise."
Nair added that the reduction in ATF prices might be a pre-christmas gift for domestic passengers, because the airfares could see a drop of 7 to 8 per cent over the next few days.
According to Thomas Cook India, the prices could reduce up to 10 per cent. According to Anshul Sethi, VP & Head Supplier Relations, Thomas Cook India, air fares have been increasing over the past few months—17 per cent in October in comparison to September and another 13 per cent in November—and this can change due to the drop in ATF prices.
"The twin impact of high fuel prices and rupee depreciation have severely impacted airlines these past few months. Airfare wars during the festive season further dented the margins for airlines. The recent decrease in ATF by 11 per cent will give airlines a temporary relief and also help boost the domestic air connectivity," said Aloke Bajpai, CEO & Co-founder , ixigo.