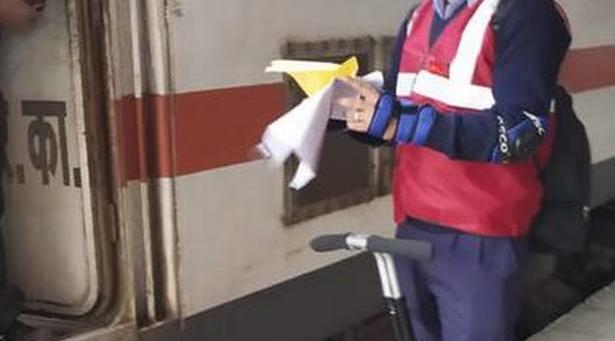 Railways tests hoverboards for Shatabdi trains at Delhi
The Railways is hopeful of achieving freight loading target for the current fiscal, according to officials. Till December, it has already loaded an extra 46 million tonnes (MT) cargo. The annual target for the year is an incremental 56 MT.
Majority of the incremental cargo till December – 40 MT – is from coal traffic, as per early estimates. The Railways earns large chunk of its earnings from freight traffic.
Meanwhile, the Railways has started a pilot of using hoverboards for Shatabdi trains at the New Delhi station, using which the carriage and wagon staff move between the driver and guard cabins. Instead of running between the two ends of trains to hand over important documents from the guard to the driver and back to the guard, the carriage and wagon (CNW) staff now use hoverboards to navigate the platform.
The staff handover the brake power certificate, which is a document certifying that the brakes are working fine. They carry this paper from the guard to the loco-pilot and back to the guard. The driver and guard are stationed at the beginning and end of the trains.
Kamal, a staff, said by using the hoverboard the CNW staff can cover the distance between the two ends of the 18-coach train in about 42 seconds if there is not much crowd. They will otherwise have to cover the same distance in three minutes by running between the two train-ends. Sanjay Kumar, another CNW staff, added they are learning to ride the hoverboard. Armed with a helmet attached with a torch, a Cosco knee cap and reflective jackets, the staff carry a kit that contains important documents, among others.