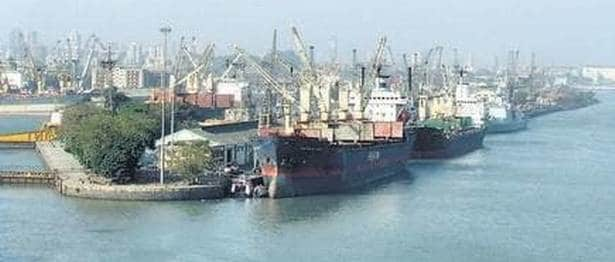 Mazagon Dock to lease land from Mumbai Port Trust for ₹937 cr
State-run warship builder, Mazagon Dock Shipbuilders Ltd, will lease the workshop land and Clarke Basin area at the adjacent Mumbai Port Trust, on a long-term lease of 29 years to expand capacity. The deal will fetch the cash-strapped Mumbai Port Trust ₹937.36 crore as upfront lease rentals.
The land and water parcel being leased is contiguous to Mazagon's existing premises, and will ease the space crunch faced by India's biggest warship builder to execute orders of the Indian Navy, which are of strategic and national importance, officials said. The Tariff Authority for Major Ports (TAMP), the rate regulator for the 11 major port trusts owned by the Centre, has approved the application filed by the Mumbai Port Trust on the lease rentals, which will be escalated by four per cent annually.
Win-win situation
Aside from the upfront premium for lease, Mazagon will also pay a nominal lease rent of ₹1 per sq. metre per annum to the port trust. The lease could also be extended by another 29 years.
The lease deal is a big bonanza for the Mumbai Port Trust, which will get ₹937.36 crore as upfront premium from Mazagon in lump sum. "The land and waterfront being leased are currently not utilised by the Mumbai Port Trust, while Mazagon is scouting for more land and water parcel to boost capacity. So, it is a win-win for both. The fund so received would be partially utilised by the port trust, to bridge the gap between the actuarial valuation and corpus of the Pension Fund," said a Mumbai Port Trust official. The lease deal will help Mazagon diversify its product portfolio to repair submarines and ships besides taking up export orders.
"There is contiguous land which is right next to our facility. At Mazagon, we are in 75 acres. We cannot grow here because all around us the city is there. So, our only source is the Mumbai Port Trust. If I'm successful in getting the land from Mumbai Port Trust on lease, I will go ahead with it," Commodore Rakesh Anand, Mazagon Dock chairman and MD, told BusinessLine in August 2018.
"Our mainstay for the last 8-10 years is only the Indian Navy, because of the utilisation of capacities. Due to lack of adequate spare capacity, we could not diversify but with a planned new yard at Nhava Island near Mumbai, and with the Mumbai Port Trust land coming in, we will be able to diversify into many other areas which we couldn't do hitherto," Anand had said. Choppy market conditions forced Mazagon to defer a planned share sale in October last year.
Other deals
The Mumbai Port Trust, meanwhile, has started talks with Bharat Petroleum Corporation Ltd (BPCL) and Hindustan Petroleum Corporation Ltd (HPCL) to lease land to the two State-run oil refiners to build tanks that can hold as much as 60,000 metric tonnes of crude, a BPCL executive said.
"We are discussing a proposal to build crude storage tankages on Mumbai Port Trust land. The tankages would be jointly owned by BPCL and HPCL," the executive said.